Research Policy
KAIT places top priority on "promotion of leading-edge research that meets social needs". Based on this policy, KAIT promotes research that leads the era, as the "base of knowledge" that meets the industries' needs and as the "base in the region" that focuses on the local society.
Moreover, the Institute places an extremely high value on the following,
Challenge
Challenge
to
new fields
Creation
Creation
of
new industries
Specifically, the following research centers conduct research in the priority areas of Environment & Energy, Information, and Health & Life Science, which are expected to grow in the coming years.
Priority Research Areas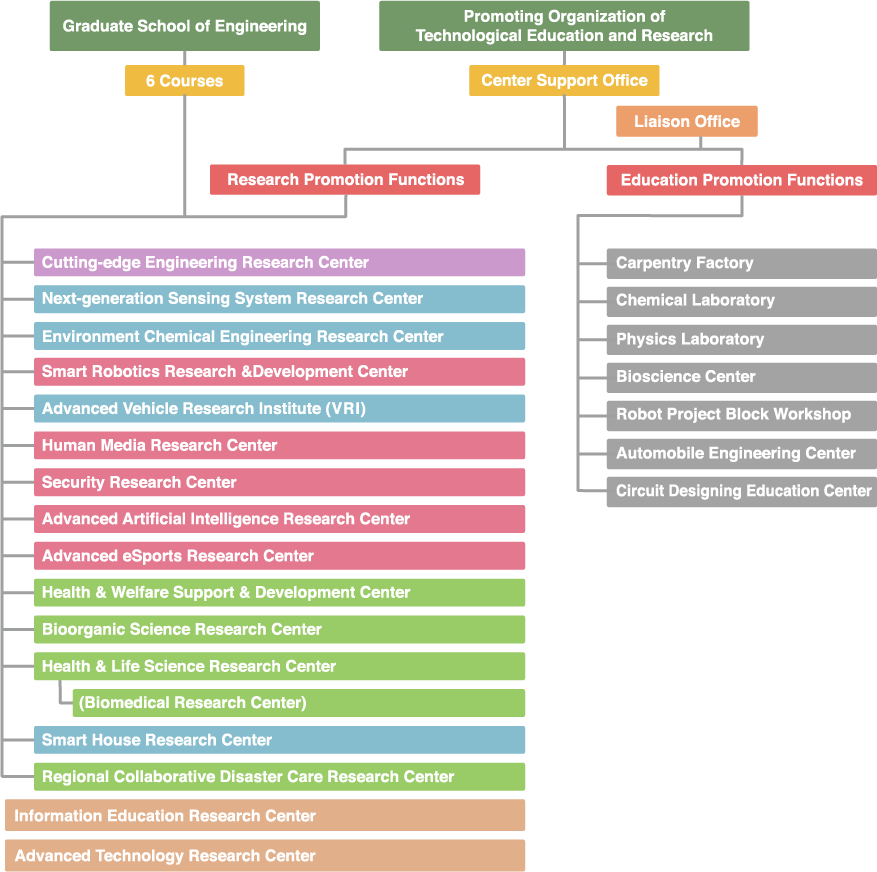 Organization of Research Centers