Graduate School of EngineeringCourse of Robotics and Mechatronics Systems
International students can also apply.
In present-day Japan, people demand an even safer society where they have even greater peace of mind. To answer to this kind of social trend, there is a need for even greater development of new engineering technologies that lies beyond the scope of conventional academics.
Students of this course study not only robotics and mechatronics, but also our interdisciplinary coursework (welfare technology, human science, and health science), acquiring knowledge and technique in all of these fields. Our goal is to generate personnel capable of working not only in technical development of cutting-edge industrial fields, but also of—for example— helping the elderly to live the best lives they can; developing equipment that leads to a safer, more secure society (e,g, rescue robots, nursing robots, assistance robots, health maintenance/health promotion equipment, etc.), and more.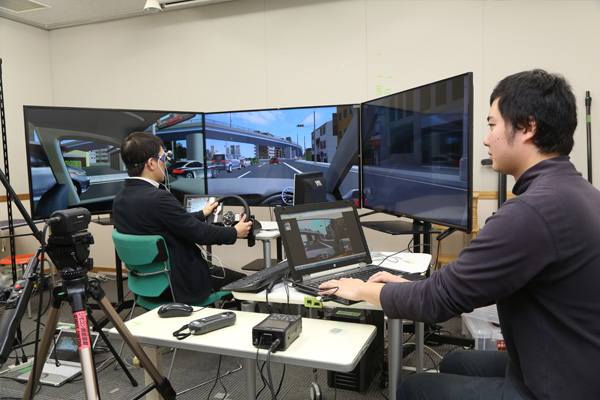 To achieve these goals, we have divided our engineering field courses and interdisciplinary courses into foundational and application coursework. Students take a gradual, cross-sectional approach under this curriculum. We have also added in hands-on classes to create a program of education that answers to social needs, aids in the identification of issues and the search for solutions, and facilitates honing of skills in product development.