Faculty of Health and Medical SciencesDepartment of Nutrition and Life Science
This Department is for students whose objective is to earn the national dietician certification. We educate individuals who are not only striving for a healthier society, but also treat the environment with respect, have a well-rounded personality, and consideration for others. Our goal is to turn out certified dieticians with a heavily scientific point of view capable of providing health and health maintenance education, health guidance and nutrition education through studies of life science, health science, and nutrition.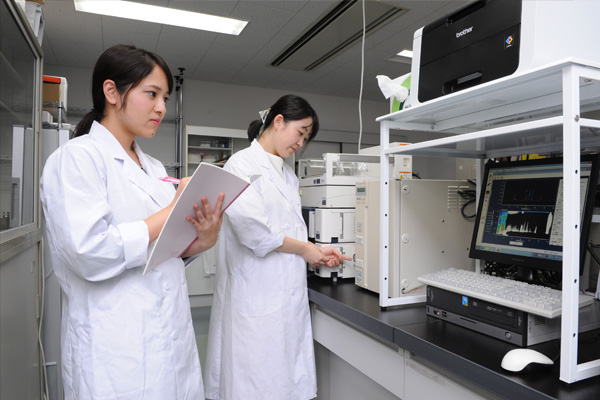 Education
Students of this department learn using equipment featuring cutting-edge technologies, working through a full curriculum and support system to attain national certification as registered dieticians. The curriculum is arranged to help our students to pass the national exam, and later to be able to work in various different fields as certified dieticians. These reasons are highly unique.