Faculty of Health and Medical SciencesDepartment of Nursing
This program is for individuals whose objective it is to become nationally certified nurses and public health nurses. The students of this course acquire basic knowledge and technique as well a practical skills. These enabling them to grow as nurses throughout their lifetimes as they collaborate with other medical professionals, and contribute to the expansion and improvement of regional medical systems.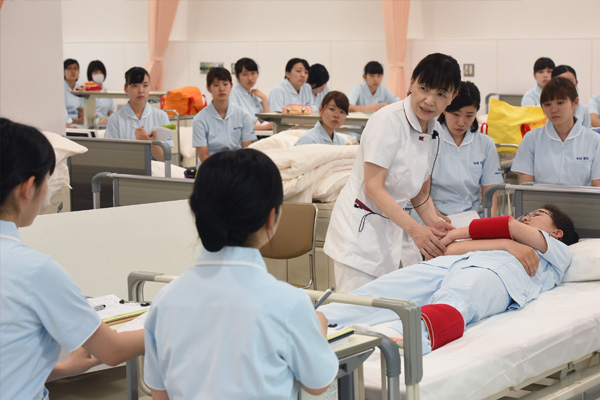 Education
The curriculum is comprised of foundational as well as specialized courses. To answer to needs for practical skills, the students are imparted with knowledge and technique specific to their field throughout the four years of their education, which features lectures gradually progressing into more practical education.