Research Day, the 1st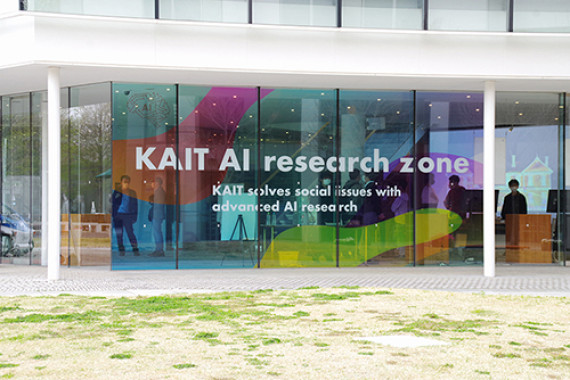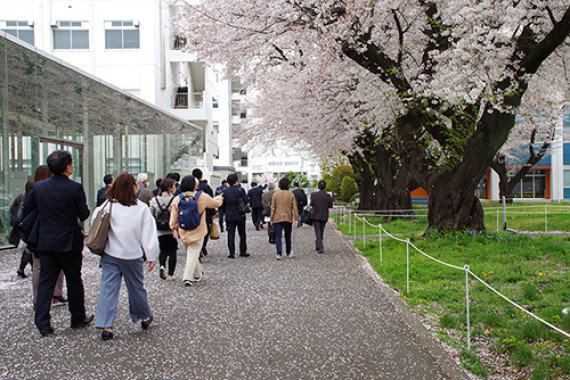 The University has many cutting-edge research projects for practical application in society.
Ten of these studies were introduced as "Open Labs," along with the five AI research topics at the Advanced Technology Laboratory.
The purpose of Research Day is to disseminate research results both inside and outside the university. In addition, it is to motivate students toward conducting research and enhance further intention for graduate studies, to promote research collaboration within the university among faculty members, to introduce the university to high school teachers and students as a "university in which one can grow", and above all, to create opportunities for future collaboration with business/non-business community of the area.
Approximately 100 people from business, government, universities, and high schools attended the event, additionally with over 200 students, faculty, and staff from the university. In addition to free tours of the laboratories, visitors were given guided tours of three laboratories in different fields.
Many enjoyed as they listened to the researchers' explanations, surprised at the live-experiments and demonstrations, and had fun touching the facilities including experiencing of virtual reality. We believe that the visitors found the latest science research a lot of fun.
We will continue to introduce various research projects from our university.
We would like to express our deepest gratitude to all those who visited the exhibition and to all those inside and outside the university who cooperated in making it possible.
<Open Laboratory>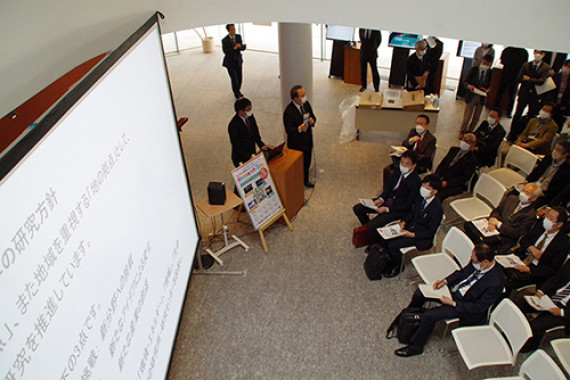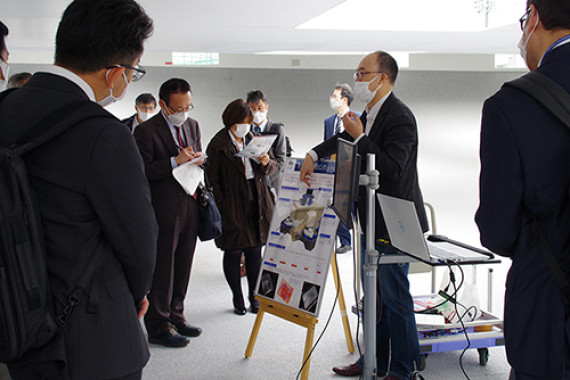 ・Research on DIVP, a program to evaluate automated driving safety in a virtual space
・Experience a smart house that applies AI and IoT
・Realization of 8K Ultra-High Definition Video Processing System by Linking Edge and Cloud
・Demonstration of "Intelligent Mobility in Cooperation with Pedestrians" and "Self-Driving Robocar
・Creation of 3D point cloud in KAIT square by robot
・Research and development of symbiotic robotic AI to extend healthy life expectancy
・Electrical collection of floating viruses for clean air
・Production of plastic raw materials from biomass resources to suppress global warming
・Protein Visualization and Intuitive Drug Design Using Virtual Reality
・Bioactive substances that regulate plasticity of lymphatic vessels for the treatment of diseases
*The open lab is also available on YouTube.
Held by:Kanagawa Institute of Technology Research Promotion Organization