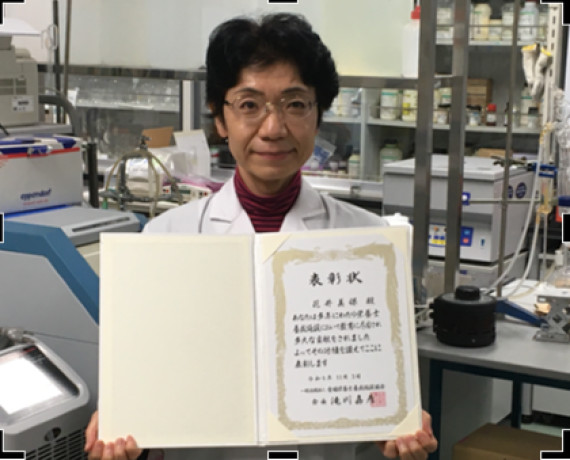 Professor Miho Hanai of the Department of Nutrition and Life Science received a faculty award from the National Association of Dietetitian Training Institutions.
This award is presented to a faculty member who has worked for many years at a dietitian/nutritionist training facility that is a member of the Japan Dietetic Training Facility Association and has made a significant contribution to the training of dietitians/nutritionists.
Comments from Professor Hanai
I am very honored to receive this commendation. With the support of many professors and all concerned, I have been able to be involved in the training of dietitians and nutritionists. I would like to express my gratitude. I will continue to devote myself to my work as I am involved in the future of our students.
▼National Association of Dietetic Training Institutions