Professor Chikako Kiyose of the Department of Nutrition and Life Science received the "13th Journal of Oleo Science Award for the Best Author"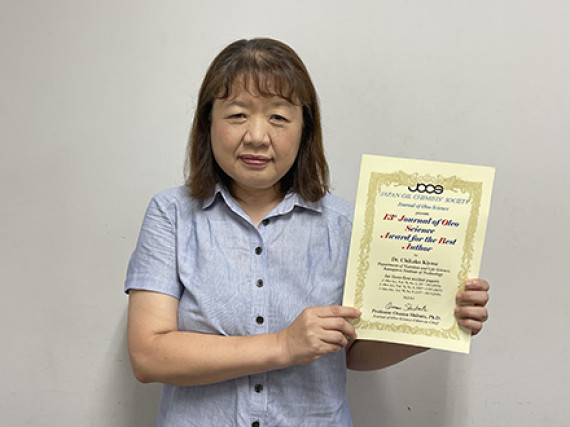 This award is given to researchers who have published many papers as First Author in the Journal of Oleo Science, the journal of the Japan Oil Chemists' Society in English, in the year 2021.
The Japan Oil Chemistry Society disseminates new knowledge on lipids, including fats, oils, and interfaces, as well as lipid-related science and technology.
Comments from Professor Kiyose:
I am honored to receive this award.
This is thanks to the work of the graduates of our laboratory who worked hard on their graduation and master's research. I hope to continue to work with students to find new insights into food function through their graduation research.

■The Japan Oil Chemists' Society
https://jocs.jp