Associate Professor Seiji Nakagame's research group in the Department of Applied Bioscience received the "Breakthrough Tech Award"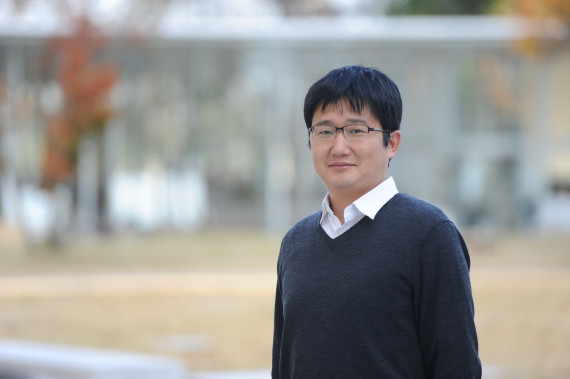 A pitch contest was held for a project of the Bio-oriented Technology Research Advancement Institution (BRAIN) for Biotechnology of the National Agriculture and Food Research Organization (NARO), in which Associate Professor Seiji Nakagame of the Department of Applied Bioscience participates.
In the pitch contest, 16 teams of startups and pre-startup researchers made presentations on their cutting-edge technologies and business plans in order to be commercialized. These teams had been selected in FY2021 for the "Small Business Innovation Research (SBIR)" of the BRAIN, which supports the creation of new businesses in the fields of agriculture, forestry, fisheries, and food.


Research on Microbial Production of Terephthalic Acid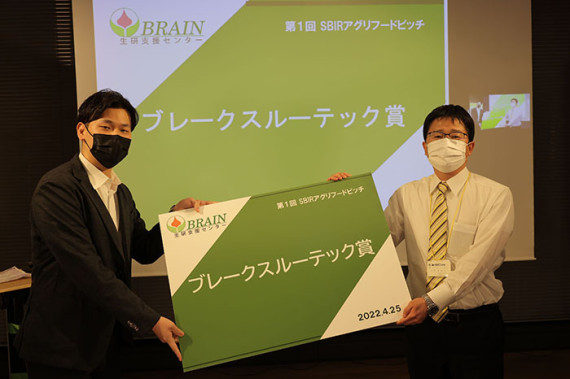 Associate Professor Nakagame's research group has been conducting research on microbial production of terephthalic acid, a raw material for plastic bottles and from unused biomass resources, such as forest residues and inedible parts of crops, in order to implement their findings in society. They received the "Breakthrough Tech Award" at this year's pitch contest.
This award is given to a technology selected by the project manager that is expected to have a significant impact and breakthrough in solving a social or policy issue.
Associate Professor Nakagame's comments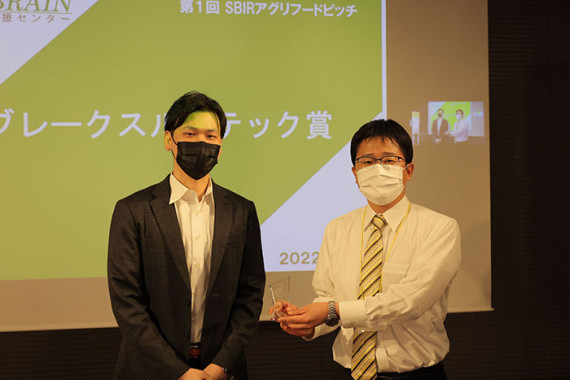 Associate Professor Nakagame commented with impressions and aspirations for the future, "I am very happy that I could receive this high evaluation. If the results of this research are put into practical use, it will be possible to replace the petroleum-derived plastic bottles we normally use with biomass resources, leading to a reduction in CO2 emissions, which cause global warming. I would like to work toward practical application while seeking for solutions to various issues found through our research."
※What is the Small Business Innovation Research?
This program supports the creation of service entities and the development and commercialization of new technologies that contribute to the creation of new businesses in the agriculture, forestry, fisheries, and food sectors. The program provides step-by-step support from the creation of business seeds through emergent research, phase 0, to the commercialization of developed technologies, phases 1-3. Phase 0 is intended for research aimed at creating technology seeds that lead to disruptive innovation in the start-up conception stage. (Modified excerpts from the program's FY2021 application guidelines)
Reference: Small Business Innovation Research - Home Page
https://www.naro.go.jp/laboratory/brain/startup/news/2021/144897.html