Outstanding Presentaion Paper Award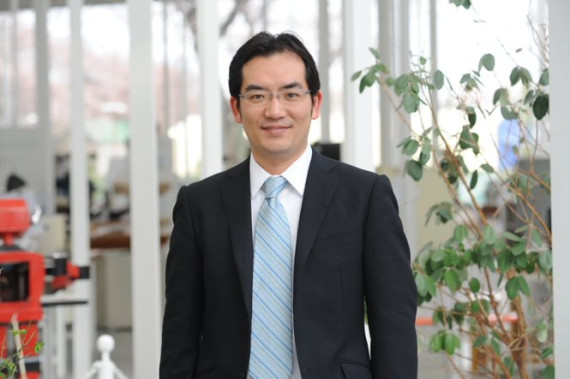 Associate Professor Yasuaki Ohtaki, Department of Clinical Engineering under Faculty of Health and Medical Sciences, received the divisional outstanding presentation paper award from the Japan Society of Mechanical Engineers at IIP2022 lecture meeting (held online) in March 2022 in the Information, Intelligence and Precision Instruments Division.

"Measurement of puncture technique using an inertial sensor mounted on a dialysis needle"
In the presentation, he proposed a method using a small sensor that can be directly mounted on a puncture needle for the purpose of evaluating puncture skills in dialysis puncture. The usefulness of this method was demonstrated in the basic research stage by comparing experts and unskilled persons with the puncturing needle.

Associate Professor Ohtaki said, "The award was given in recognition of the application of the technology as well as the social impact it can have. I am reminded of the importance of discussing the target point, and it was very significant that we were in an environment where we could get advice from the professors so knowledgeable about the actual medical environments, each time we visited. The idea was originally conceived by students in the laboratory, and I am reminded of those students who kept continuously working on this through their graduate studies over the years."
■Presentation
Outstanding presentation paper award, Information, Intelligence and Precision Instruments Division, Japan Society of Mechanical Engineers, FY 2021
"Measurement of puncture technique using an inertial sensor mounted on a dialysis needle"