Held a Mass Media Round-table Meeting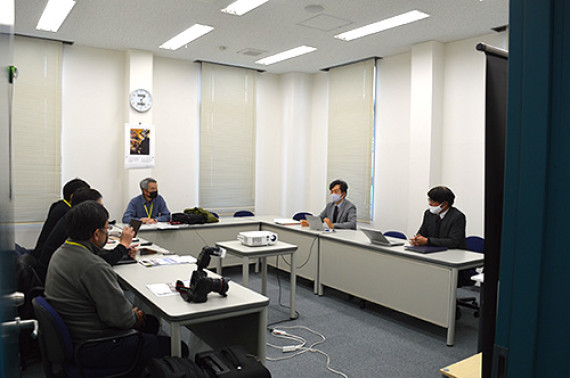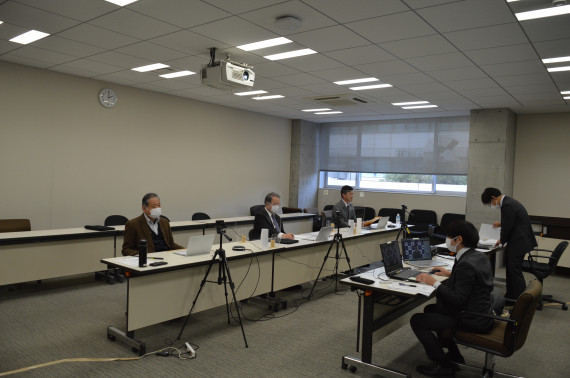 On Wednesday, Dec. 22, an online "Mass Media Round-table meeting" for the media in education field was conducted with KAIT professors.
As stated in our founding principles, "we strive to strengthen ties with the local community through education and research", we are actively engaged in community collaboration and contribution activities. In FY2020, we established the Center for Regional Cooperation and Contribution.
One of Our Responsibility -- Regional Cooperation and Contribution
In this "mass media round-table meeting", the following three faculty members presented their research results in response to local issues and social needs under the theme of "the expected role of ICT technology in a declining birthrate and aging society and the role of universities in solving local issues".
・The role of digital devices in promoting the health of the elderly and efforts to create a healthy city through organizational collaboration, presented by Professor Katsumi Takahashi of the faculty of Creative Engineering.
・Future security systems expected from ICT Technology, presented by Professor Ioroi of the faculty of Information Science.
・Establishment of the Center for Regional Coloperation and Contribution and how the university can be involved in solving regional issues, presented by Professor Ogawa, the Director of the Center for Regional Cooperation and Contribution.

There were many positive questions about how students are involved in these efforts, and we believe that many people in the education sector were able to understand our university's efforts.
The Kanagawa Institute of Technology will continue to strengthen its ties with the local community through the promotion of research that responds to the needs of social issues.