Associate Professor Hideo Ozawa of the Department of Applied Bioscience received the "best oral presenter" award at the international symposium, EAFTA 2021 & FSMILE 2021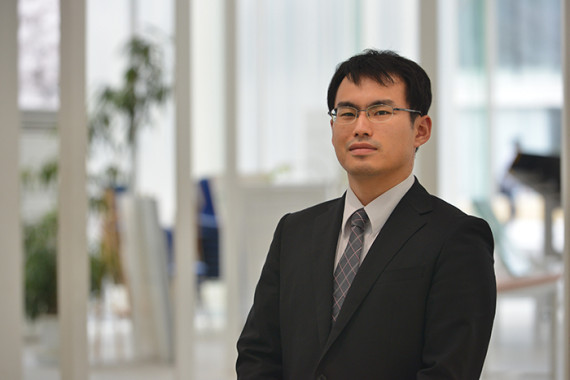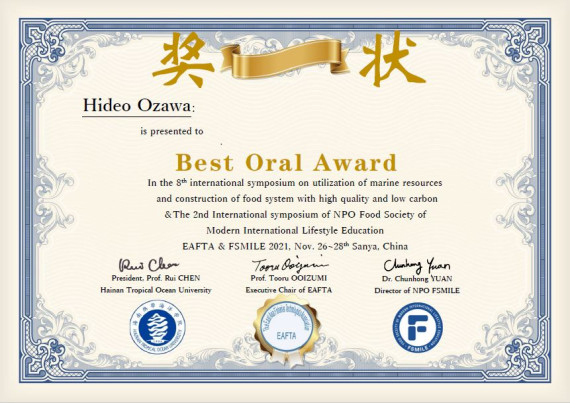 This international symposium on utilization of marine resources and construction of food system with high quality and low carbon was held from November 26th to 28th as a hybrid of online and on site venue, and was attended by scientists in the field of fishery food from Japan, China, and other East Asian countries.
Associate Professor Ozawa received the award for his oral presentation, the simulated interaction between myoglobin and ATP, joint research with Professor Yoshihiro Ochiai of Tohoku University Graduate School.

Regarding the award, Associate Professor Ozawa commented, "I presented a molecular dynamics simulation of metmyoglobin. Metmyoglobin causes browning of tuna and yellowtail meat, which is a very important phenomenon in fishery food science. I'm honored that our research has been recognized internationally".