"International Information Training" and is an AI programming course using App Inventor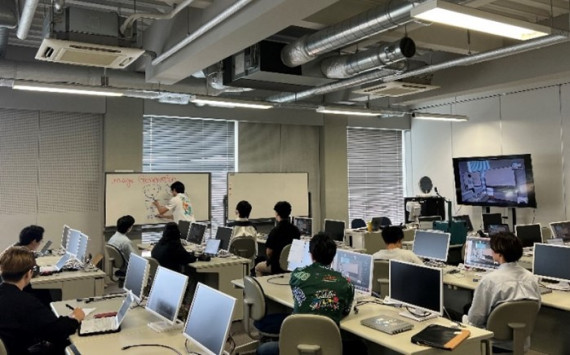 We invited Mr. David Kim, a software engineer from CSAIL, Computer Science & Artificial Intelligence Laboratory, at MIT, Massachusetts Institute of Technology, as a lecturer for five days from Sep. 6th to 12th,
excluding Saturdays and Sundays. The course is titled "International Information Training" and is an AI programming course using App Inventor.
Ms. Angie Zhou also lectured online from Hong Kong.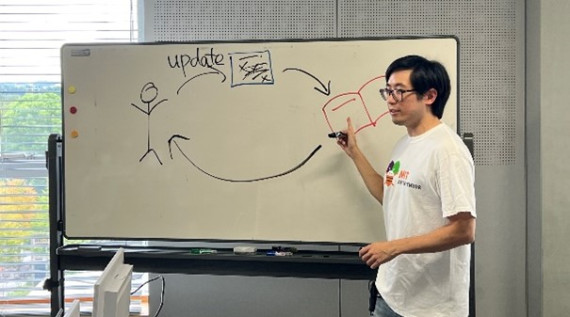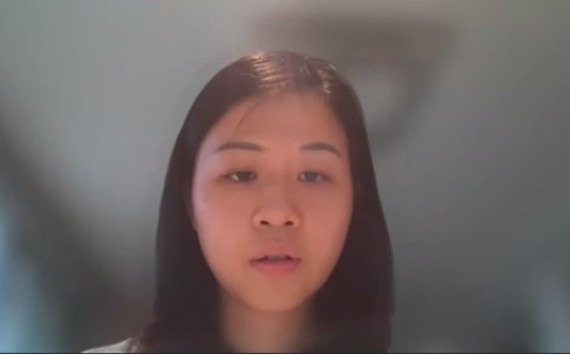 ■Hands-on practice with App Inventor's AI features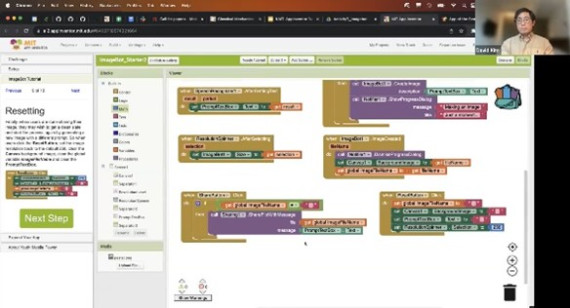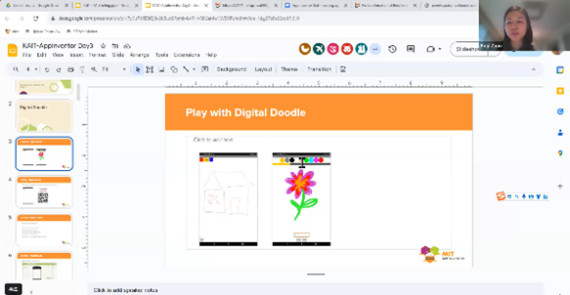 In the training, students learned the basics of smartphone application development using the latest AI. App Inventor has built-in components that can utilize generative AI, such as ChatBot and ImageBot, to create apps that talk to people or generate pictures from verbal content and more. In this training, the students further practiced the cutting-edge functions to create App Inventor apps with words. This practice is the first time that they are being shown in the world! By speaking to App Inventor in words, it offered to design and program smartphone applications, such as foreign language translation. It was truly the programming function of the future.
■Final Day Students presentation Session Together with Partner Universities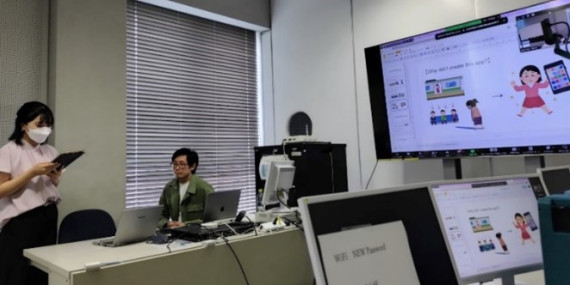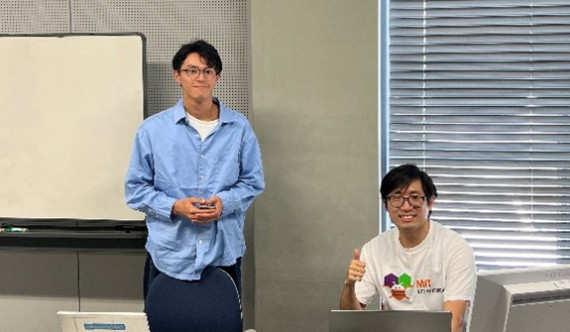 On the last day, students presented own ideas. Students from partner schools abroad joined the presentation session.
Presentation of ideas on the last day, with participation from partner schools abroad
About 40 students from KAIT, including about 15 online, from not only the Faculty of Information Technology but also from the Faculty of Engineering, the Faculty of Applied Bioscience, and the Faculty of Health and Medical Sciences, participated. There were also many online participants from our overseas partner universities such as UIB, Indonesia, Bangkok University, Thailand, UTAR, Malaysia and UNISULLA, Indonesia, bringing the total number of participants to about 120.
At the training, students were assigned homework to explain their idea for a smartphone application to solve a problem around them and to create a demo application. On the last day, they gave presentations. Students presented ideas that are useful in their daily lives, such as a conversational app that provides health advice based on the health conditions and current mood the users tell the app.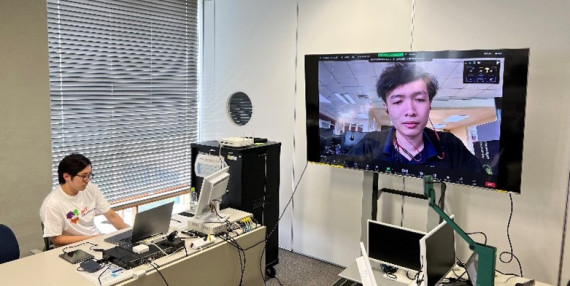 ■Greetings from the App Inventor Team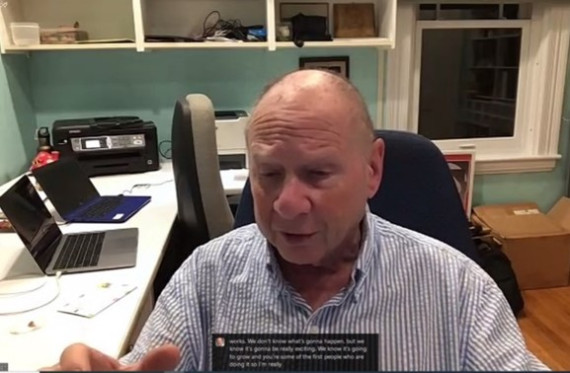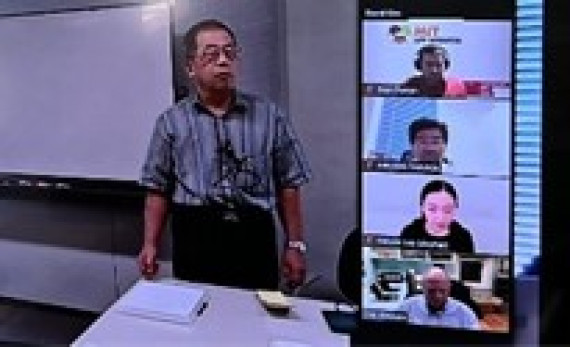 On the last day of the lecture, the App Inventor team leaders at MIT, Professor Harold Abelson, Dr. Evan Patton, Mr. Jeff Freilich and Dr. Natalie Lao of the App Inventor Foundation as well as Professor Emeritus Fujio Yamamoto also addressed the audience.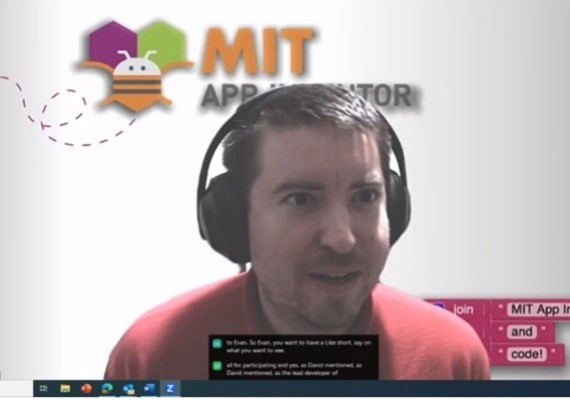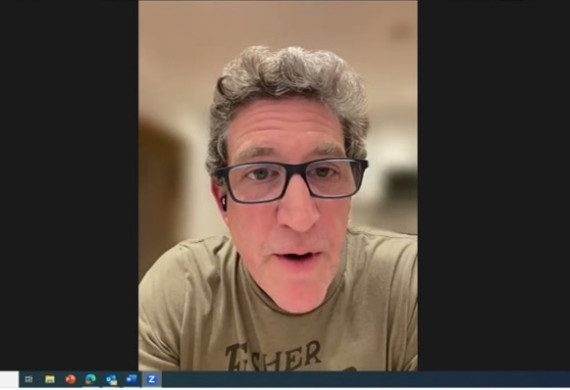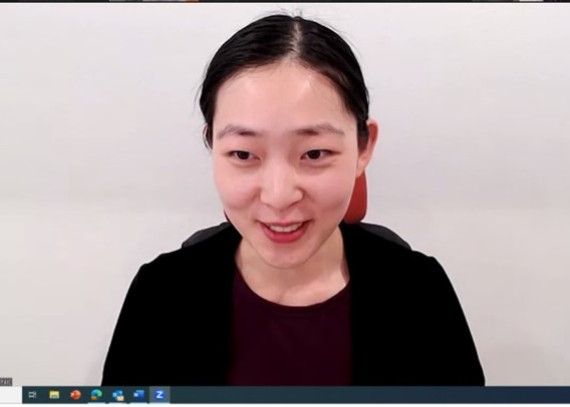 Lunch Party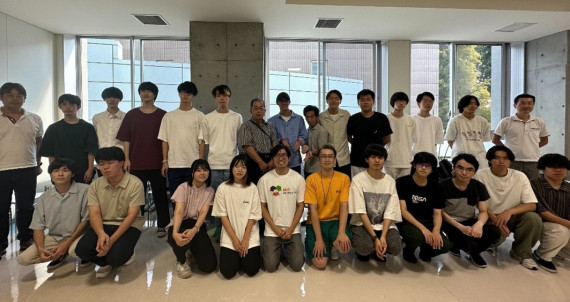 A lunch party was held after the last practical training session to further deepen exchanges between Lecturer Kim and our students. It was a very stimulating experience for the students to experience a lecture in English on the latest AI technology. We plan to continue to organize international information training sessions like this with overseas instructors to provide students with opportunities to learn about cutting-edge information technology in English.
[Websites]
MIT App Inventor, https://appinventor.mit.edu/
App Inventor Foundation, https://www.appinventorfoundation.org/